References

"We are so happy to have Tia as part of our family. We have a 4 year old border collie and now he has a little sister to play with. Tia has lots of playful energy, but can also be the best cuddly lap dog when she is ready to rest. We are amazed how smart she is at only 4 months old she will sit, shake, stand up, spin and talk. We live in a condo and she already knows to alert us when it is time for a potty break outside. Everyone that meets Tia comments how cute she is. I'm sure we will have more fun stories once the weather warms up!"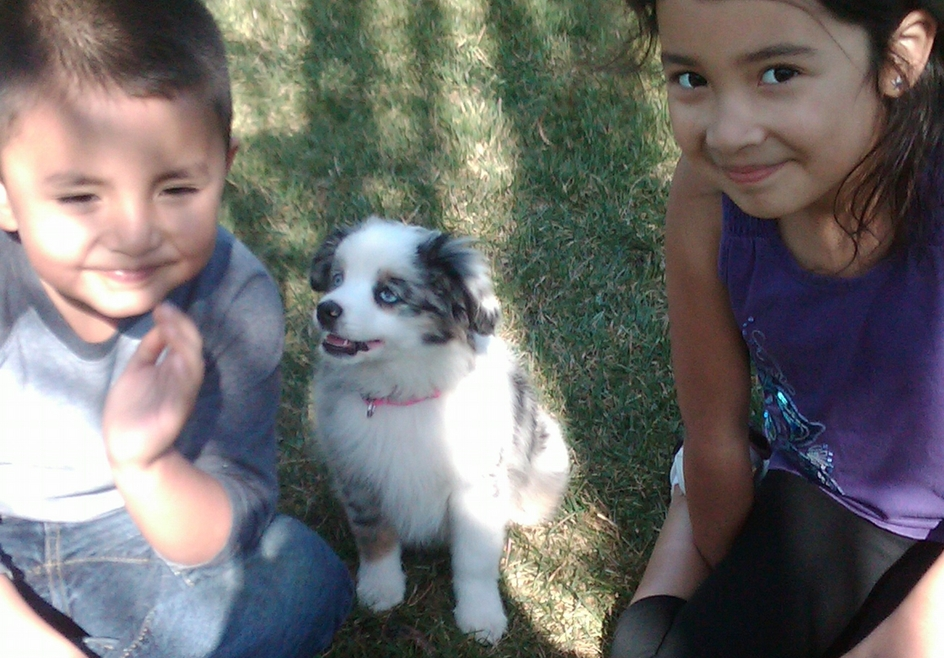 "Hi Rebecca, Here is Miley and I think we got the best puppy!!!!!!!!! THANK YOU!"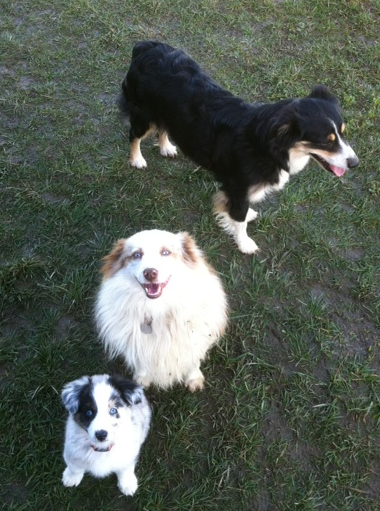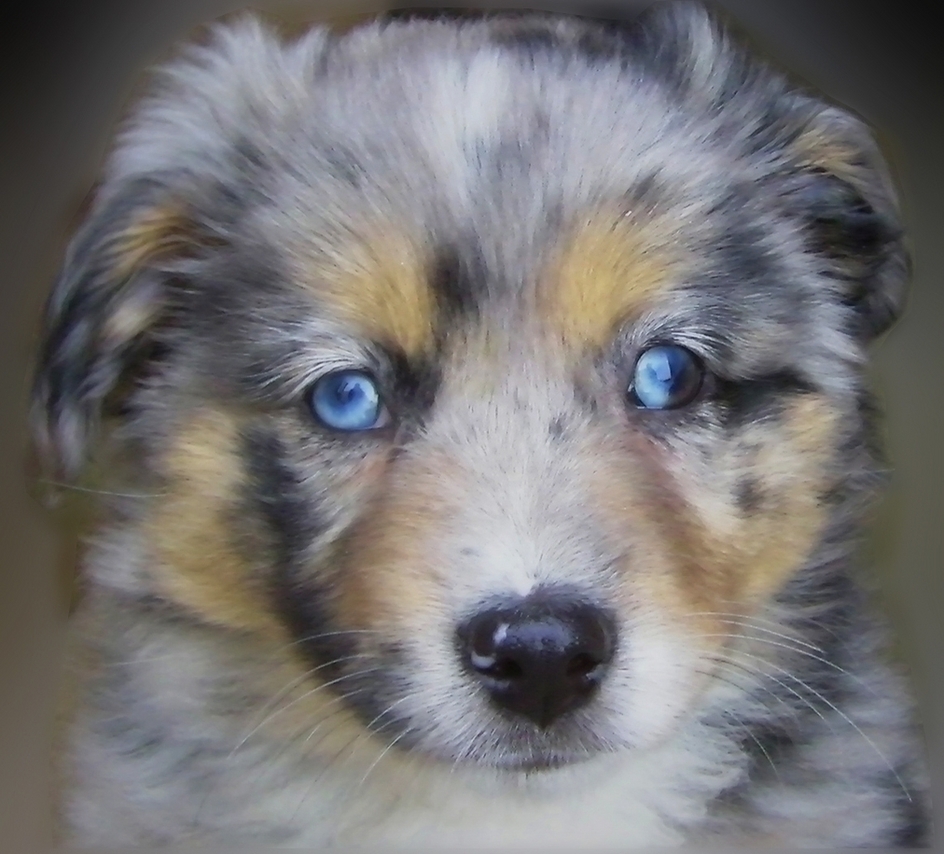 I am amazed at how smart this puppy is! I take him everywhere with me and he patiently waits for me in the car when I run errands. He listens very well, and sits, stays, and "quiet" on command already. He is a wonderful addition to our family and I am looking forward to many joy filled years with my new companion.
Thank you to you and your family for giving Toby the wonderful start in his life, we adore our Toby.

Thanks Rebecca!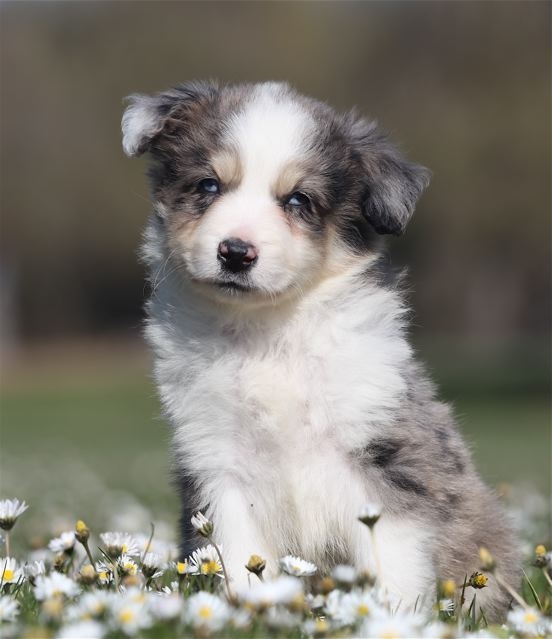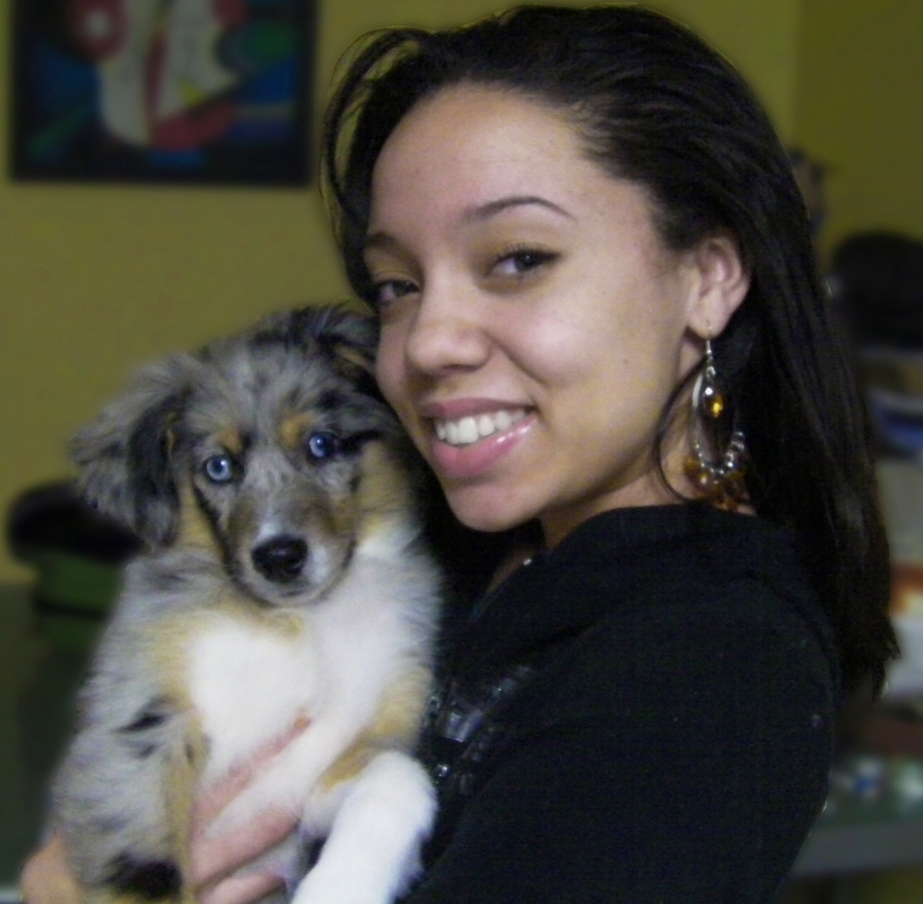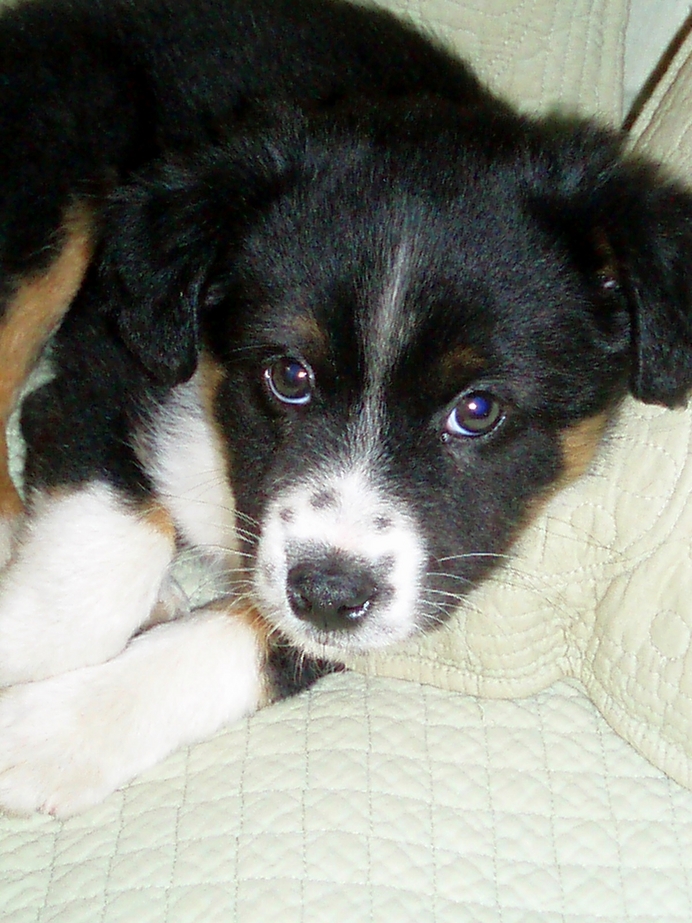 Hi Rebecca,

Just wanted to give you a quick update on our little girl. We quickly decided that the name Nellie didn't fit and changed it to Chelsea. She likes it better too! Her "sweet and tender" phase has given way to rough and tumble, full-out puppy play. She is so fun, smart and capable. We are enjoying every second!

Chelsea had a very fun and active day while I worked in the yard today. She met our 2 rescue bunnies through the wire of the "rabbitat" and had fun barking at the ducks. So far, our indoor cat Remmie is her best buddy. You did an excellent job socializing her. She loves people and is very comfortable around all of our critters.
​
Take care, Donna

Hi Rebecca,
Here are some pics of Beaumont- she is thriving wonderfully! She makes our lives so rich I just love spending as much time with her as possible. I'll keep sending you pics as she grows!
Best,
Karen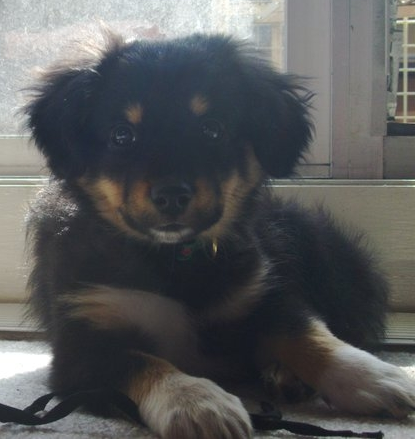 Rebecca,
This is Samantha born Jan. 18, almost 8 months. She is beautiful, smart, such a good companion for me. She follows me everywhere, even off leash around the neighborhood. She loves kids, loves water and since she is crate trained it is easy for her to sleep in my room and rest after a workout. I'd like to train her to be a therapy dog, I'll see how she is next year. She also travels well, so taking her to the lake or out of town is a breeze. I'll keep you updated.
Tina




Rebecca,
Just a note to say Hi and send a picture of my girl. She is awsome. I take her everywhere with me. She has been to rodeos, parades, fireworks and she has even been camping and rock fishing at the coast. She goes with me when I kayak and wears her life jacket with pride. She is not afraid of anything. She attracts a lot of attention because she is SO beautiful. Everyone has to stop and pet her. She loves it. So do I. She makes me so proud because she is such a good girl.
Thank you so much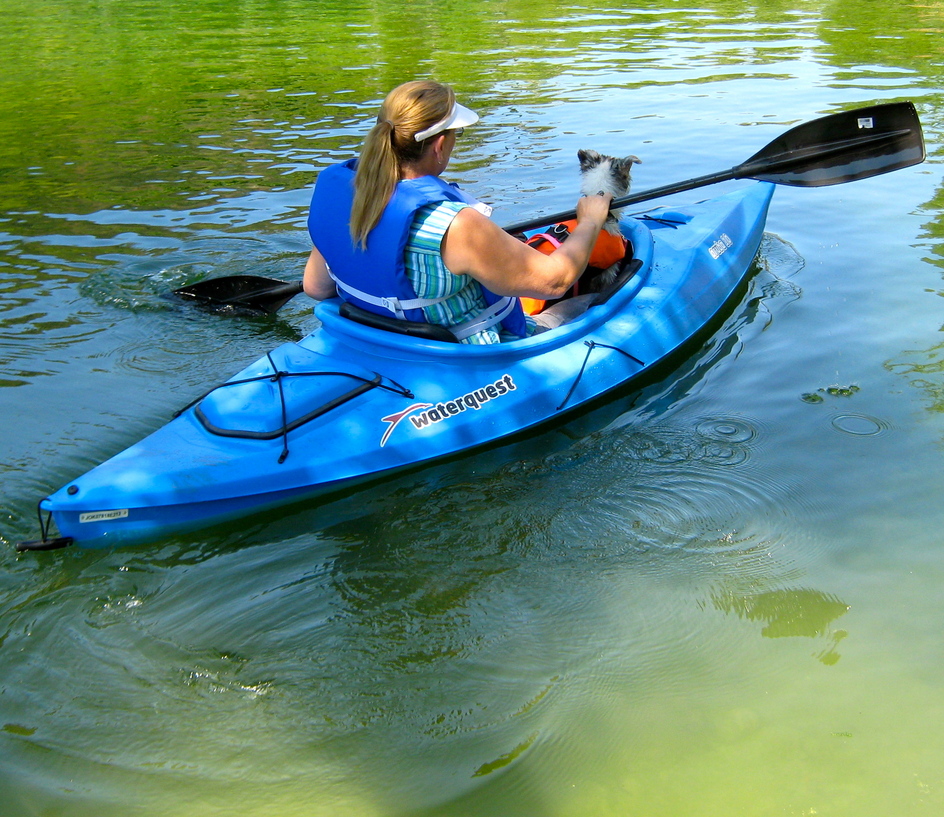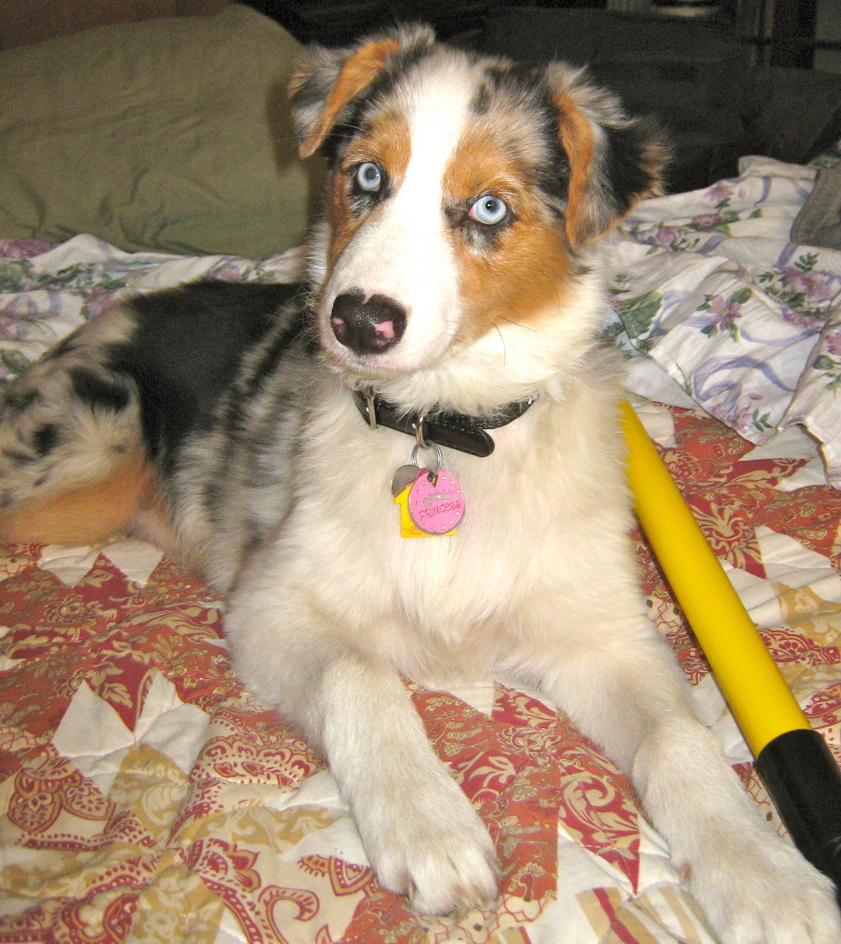 Hello Rebecca,
I hope you are well. Here are some pictures of Lenny. He's doing very well and we are so glad to have him. He's very clever and he learn so fast. He's 11lbs already! He went to the vet the morning for the second time and all is good! He's in excellent health.
I don't know why but he's crazy about socks... :) we have a good laugh with him!
I will give you more news later!!
Beatrice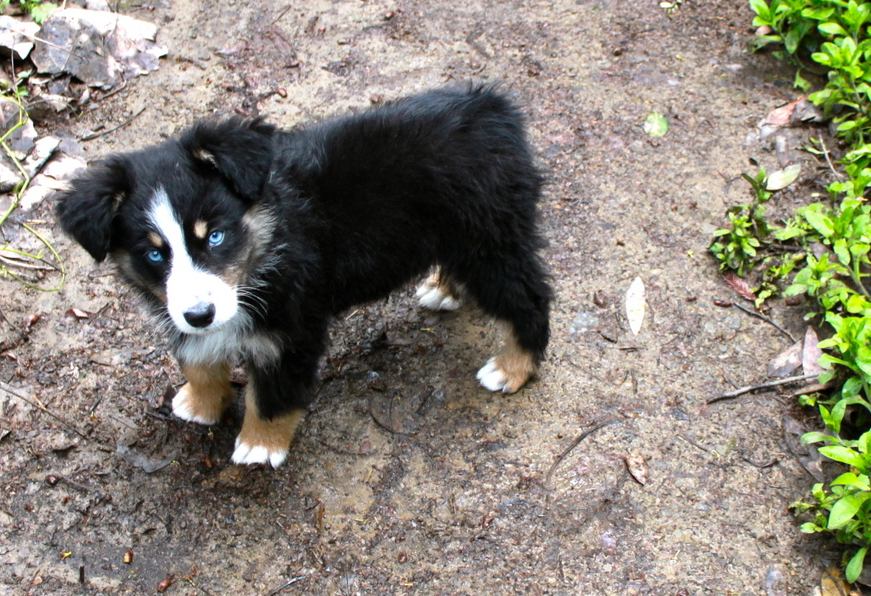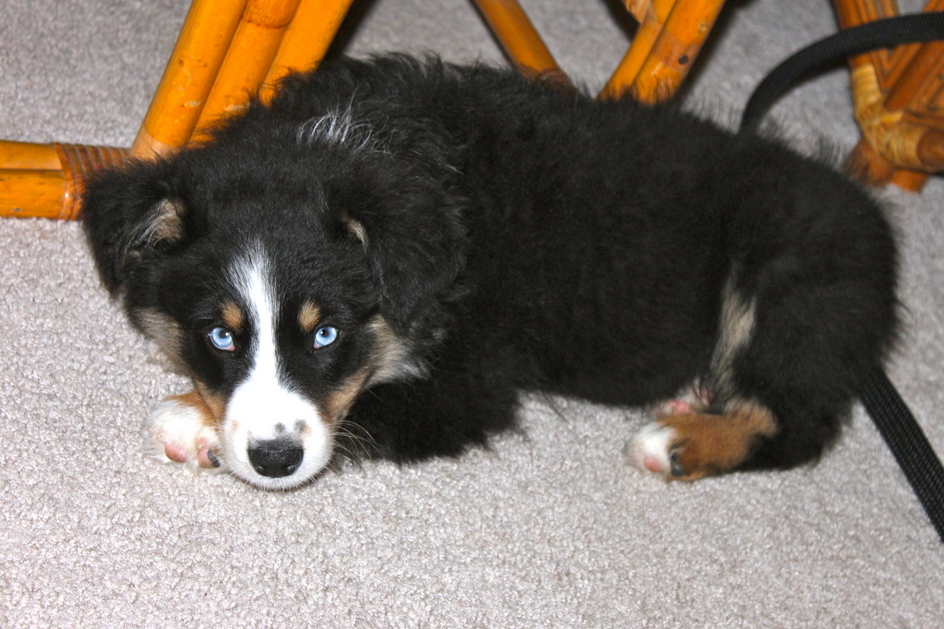 Hi Rebecca,
​Monterey is doing great, but we mostly call him Monty. He follows me all over the place and has been sleeping in bed with me.
​
He's already picking up on potty training. It's incredible! I've never seen a puppy pick up on it so quickly. He has had only one accident in the house and I was able to catch him and take him out to finish. Since then he has already started going towards the door and whining a little when he needs to go.
He is so smart. I think I'm going to have to see about getting him into some agility classes. I think he will be a real natural at it.
I will send you some pictures so you can see him growing up!

Thank you so much!
Kelly

Hi Rebecca,

Just wanted to let you know that Izzy has landed well. She's a ball of fun and super smart.

Kathleen

This little bear we call Izzy is just about the cutest little thing since Betty Boop and for 9 weeks old she's pretty darn smart too. I've hidden my car keys and my wallet.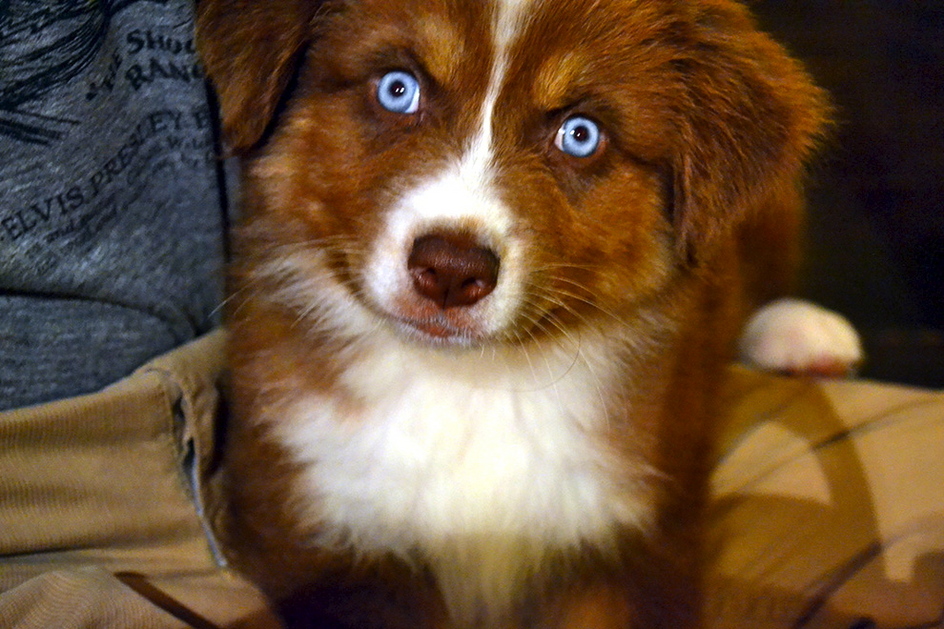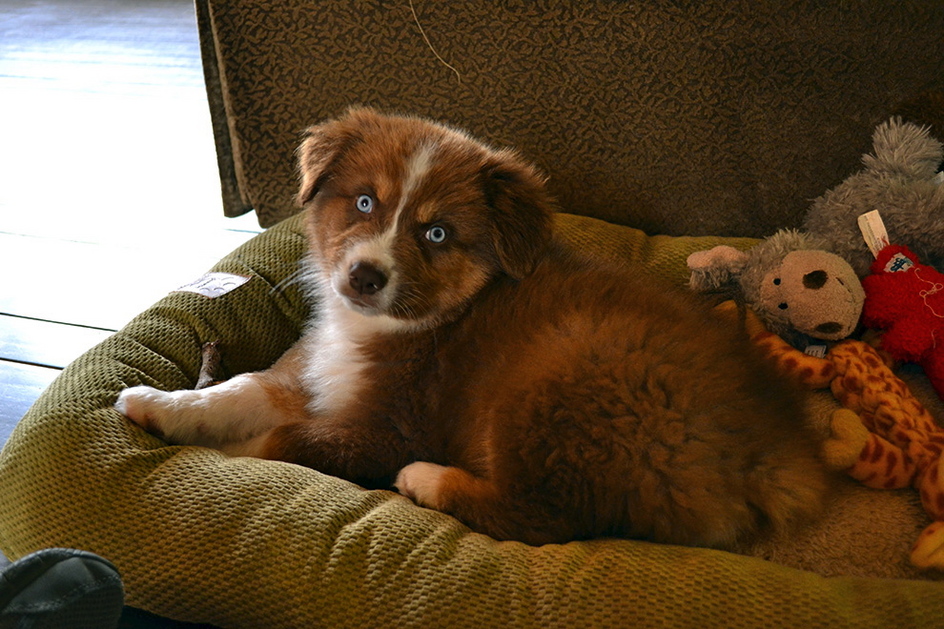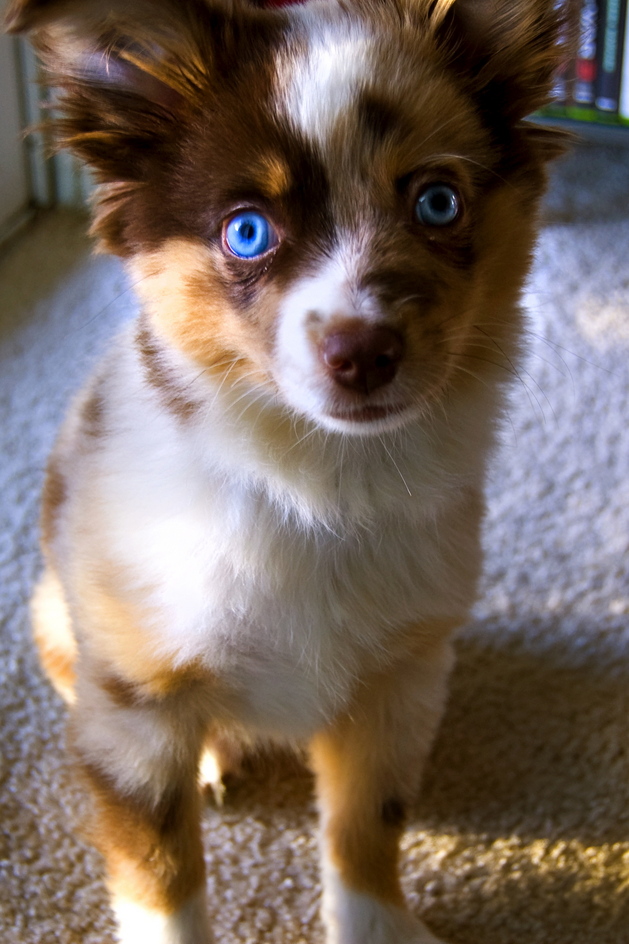 Hi Matt and Rebecca,
I wanted to give you an update on the mini Aussie puppy my boyfriend and I purchased from you in early November and send over a recent picture of her!

We named our red merle girl Sierra, since she has earthy coloring and reminds us of the mountains. She is full of energy and life but is such a love bug. She has her puppy playful side and definitely gets into her puppy mood where she speeds around the house, but when she's tired and wants to rest, nothing makes her happier than just being with us on the couch or on the bed. She is currently in puppy class and is the star of the class - she's picking training up so quickly and already knows to go to the door when she needs to go to the bathroom, she knows sit, down and is working very hard on understanding leave it. Everywhere we go people come up to us and ask to pet her and play with her because she is just so cute and friendly!

Thank you for our puppy - we can't imagine life without her!
We will keep in touch as she gets older and keep you updated on her progress!
Thank you again,
Carly and Greg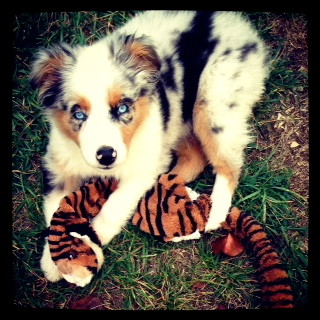 Hi,
​I just wanted to send you a picture of Bentley to show you how he's doing, we love him so much and he's a very happy and playful pup, I will be sure to send you pictures as he grows up to his full size.
​Happy holidays to you and your family!!


Tried and True -

We purchased a puppy from you in October from one of your litters born on September 13, 2012. I just want to say that the puppy who we call Penelope has been the best. We always receive compliments on her. So much, I felt compelled to drop you a quick line to say how much we really enjoy her and to tell you that you are definitely doing a great job. Attached are some pics to let you know she is doing well.

Regards,
Ryan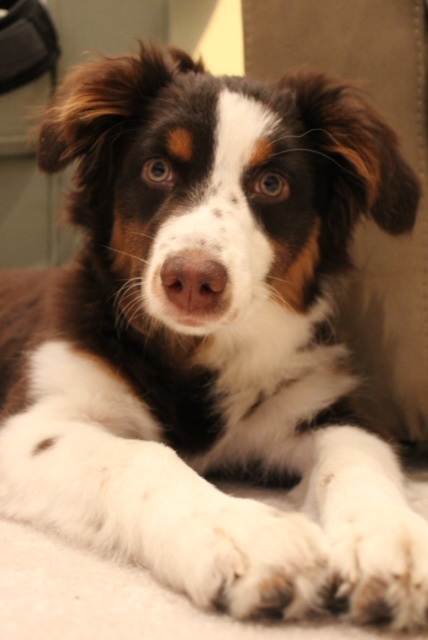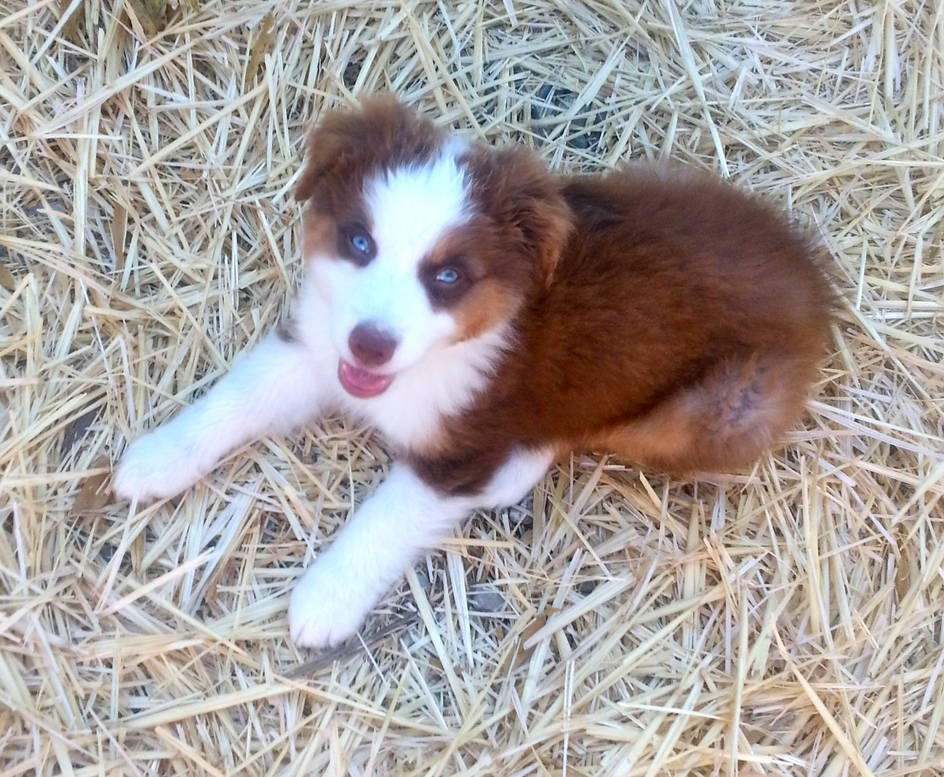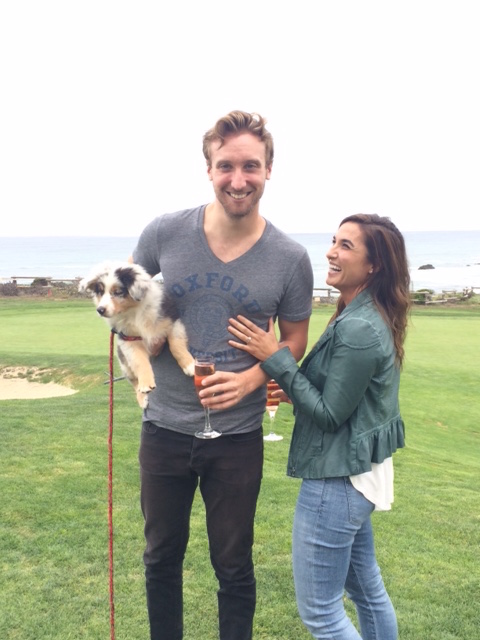 Thank you for being a part of such huge day for me. It was amazing and he is such a good dog.

Also just recommended you guys to a person here at the Ritz. They will be looking for an Aussie in the spring.​​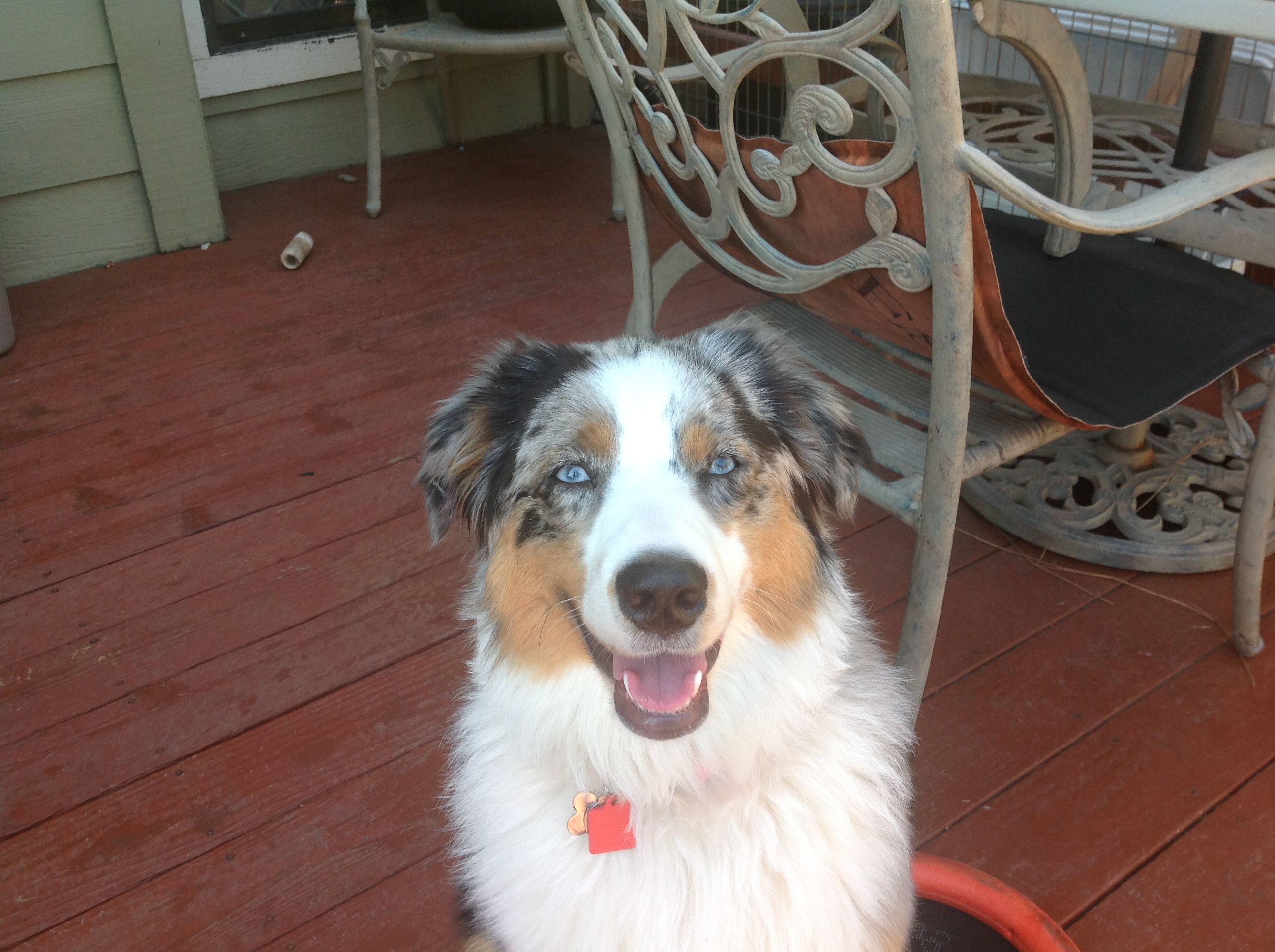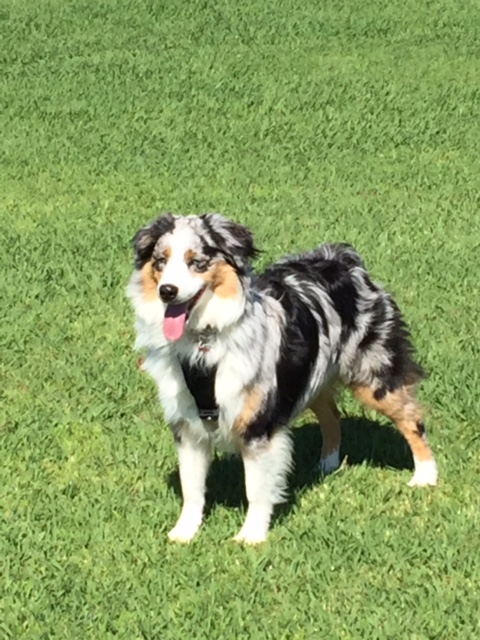 I hope you and your family are well. We bought a puppy from you last year and I wanted to send you pictures and let you know how she's doing.

Her name is Layla and she has been a wonderful dog. She has a great personality and is really smart. I work from home and she is always in the same room with me. We have taught her commands and it really seems like she understands what we're saying. She knows outside, potty, house (to bring her in from outside), ice (which she loves), stairs (so sits on the third step when we go in or out the front door) and many more. I am truly enjoying her. She gets along well with our cats and other dogs. One of her favorite things is to play in water or in her pool. She is truly one of the best dogs we have had. She has so much personality that I just haven't experienced with other breeds.

Hi Rebecca,

Wanted to drop you a quick note of thanks. I got my pup from you in March 2015 from the Rocky and Snickers litter and we have been inseparable since. I named him Bennie. I am a therapist and he comes to work with me, gives people an incredible amount of comfort and is the most joyful creature I've ever know. He is also so gentle with and excited about children and I imagine that's because he knew your children when he was tiny. My mom loves him so much she wishes I would give him to her! If Rocky and Snickers ever have another litter let us know :)
I'm attaching some pictures here!
Thank you,
Hilary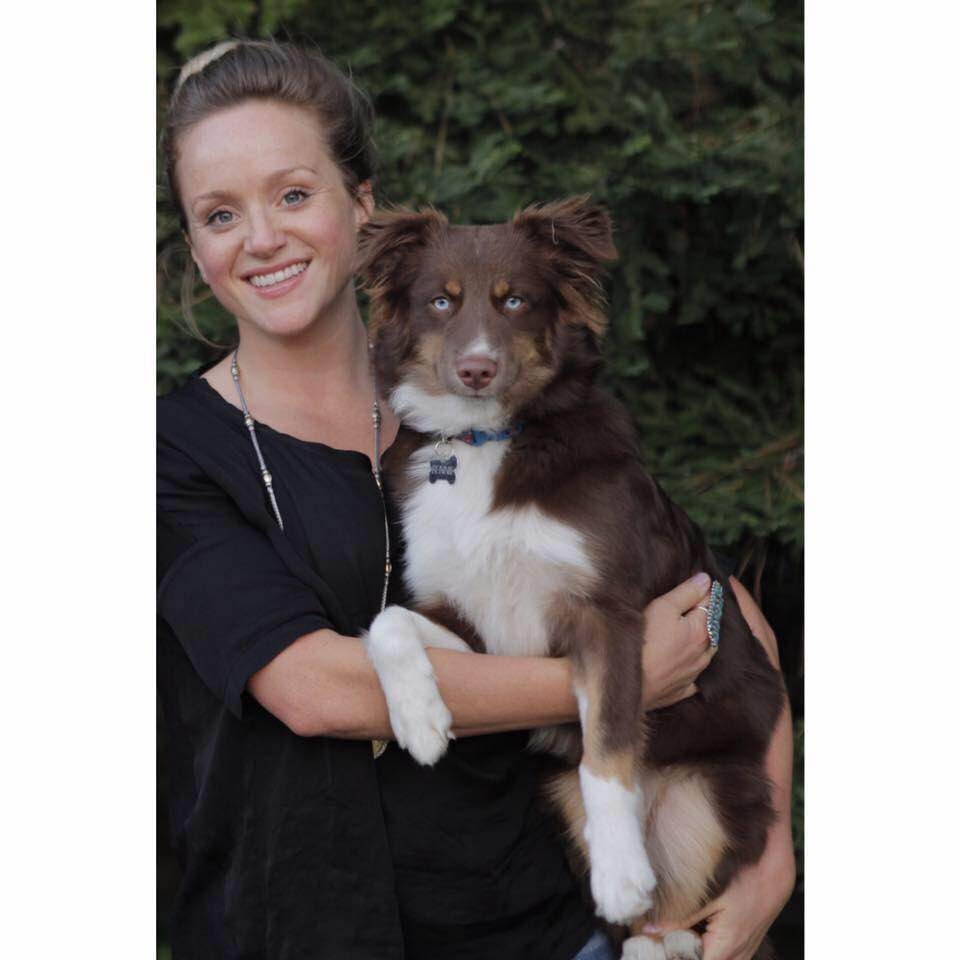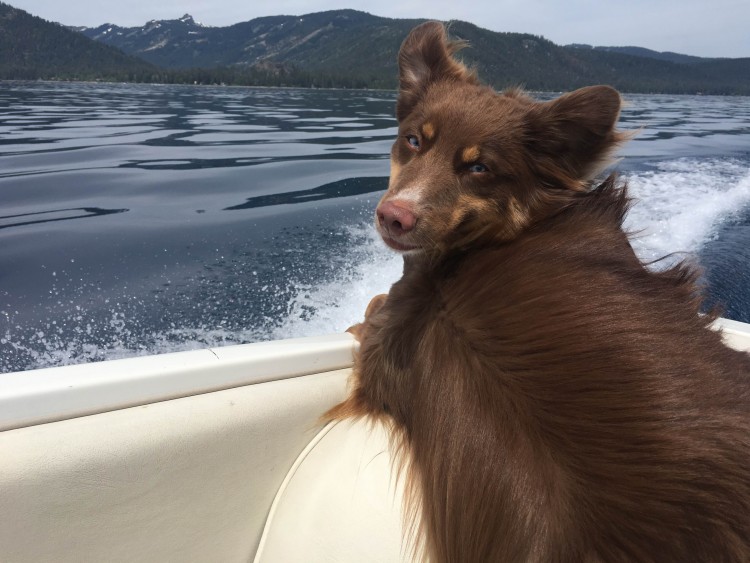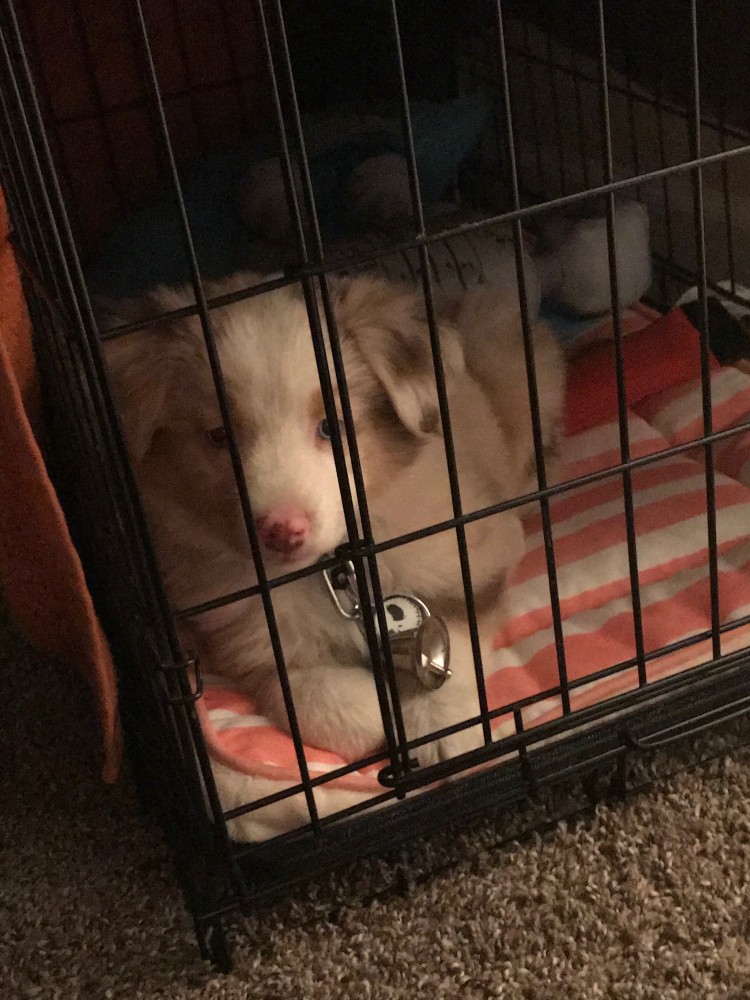 Hi Rebecca,
We just wants to thank you for allowing us to buy our little girl. Her name is Sally and she loves playing with our son. She is such a little character. Sally plays constantly with our other dog and even try's playing with the cat which is so funny to watch. She has adjusted well to our home and she is such a great addition to our family. She starts puppy training this Saturday, which she already knows sit, kennel, and house training was a breeze. We will recommend you to anyone we know looking for great breeder for Australian Shepard's. We will be coming back to you in the future.

Thanks again,
The Zuspan Family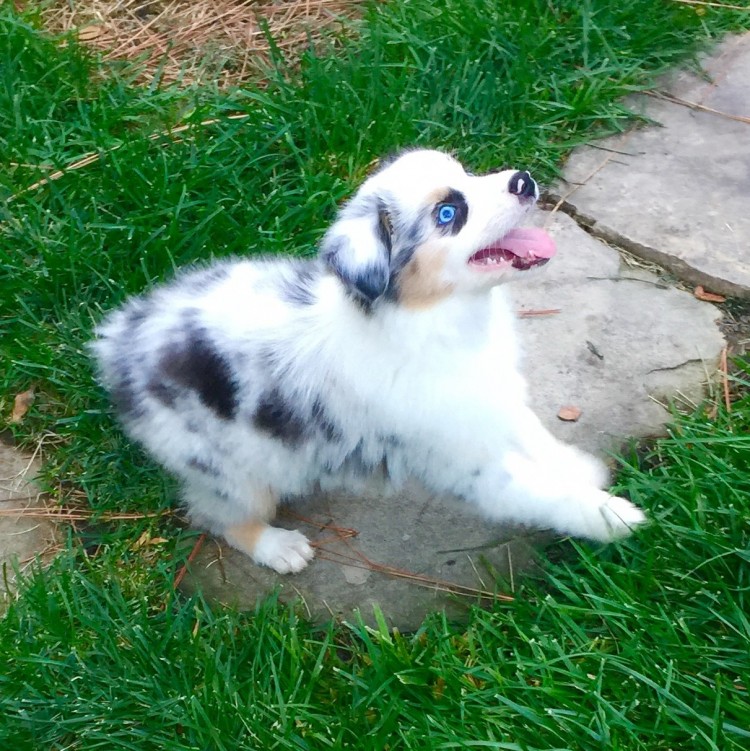 Hi Rebecca and Natalie!
Just wanted to let you know how great our little girl Jussi is doing.
She is just so wonderful!
Everyday is such a joy with her.
She is learning so fast, hard to keep up!
I started a Instagram page for her, it will be a daily log of her first year.
Thank you for allowing us the privilege of making her our own, we will treasure her always!
Blessings to you and all your family,
Cyndi Paola

Hi Rebecca!
I just wanted to send you an up-date on our puppy. We are so in love with her, she is so sweet, smart, and fun. She has adjusted well to her new home/family, she loves to play and cuddle with her new kitty-brother. She loves roaming my office and making everyones day as she goes around saying hello to everyone. She is truly the perfect puppy, and we could not be any luckier.

Thank you for all you guys did with her, it really shows the love and effort your and your family put into these puppies.
I have attached a few photo's of Ms. Oakley

Thank you again,
Hanna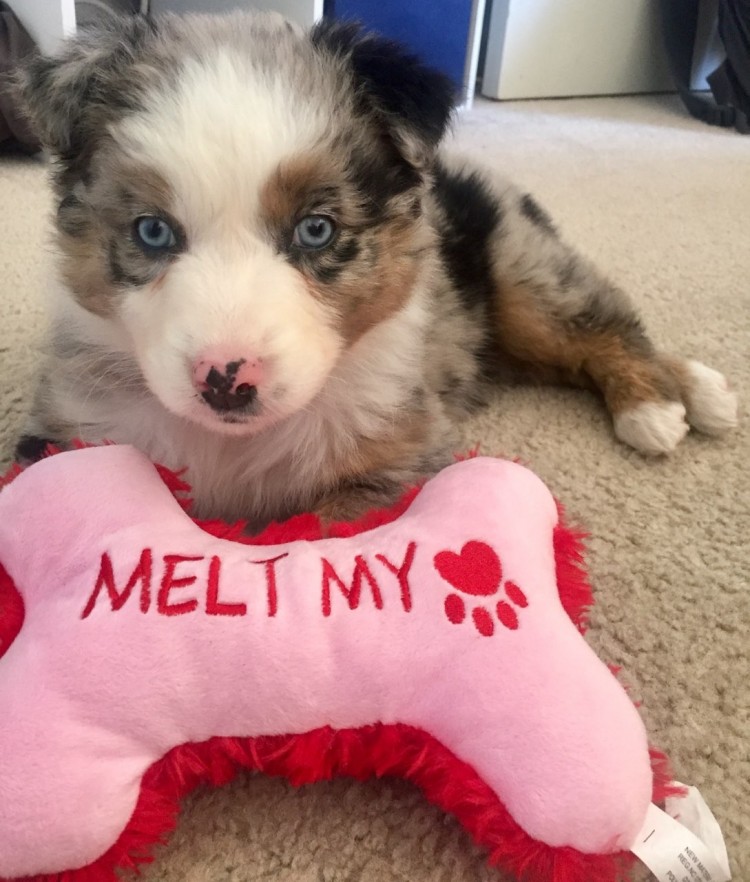 Hi Rebecca,

We wanted to share a few pics of Chloe. She has absolutely taken over our hearts. She's adjusting really well to life with us. She got her 9 week shots and did so well at the vet. She has two friends - corgis named Koji and Gnocchhi - that she loves playing with. She's already learnt how to sit! The potty training is a work in progress. She loves tummy scratches, hiding under the couch and is learning to love her crate. We are so happy that she chose us and are so excited for the adventures to come! She's the sweetest little soul and we are very proud parents of this little fur ball!

Best regards,

Priyanka and Alex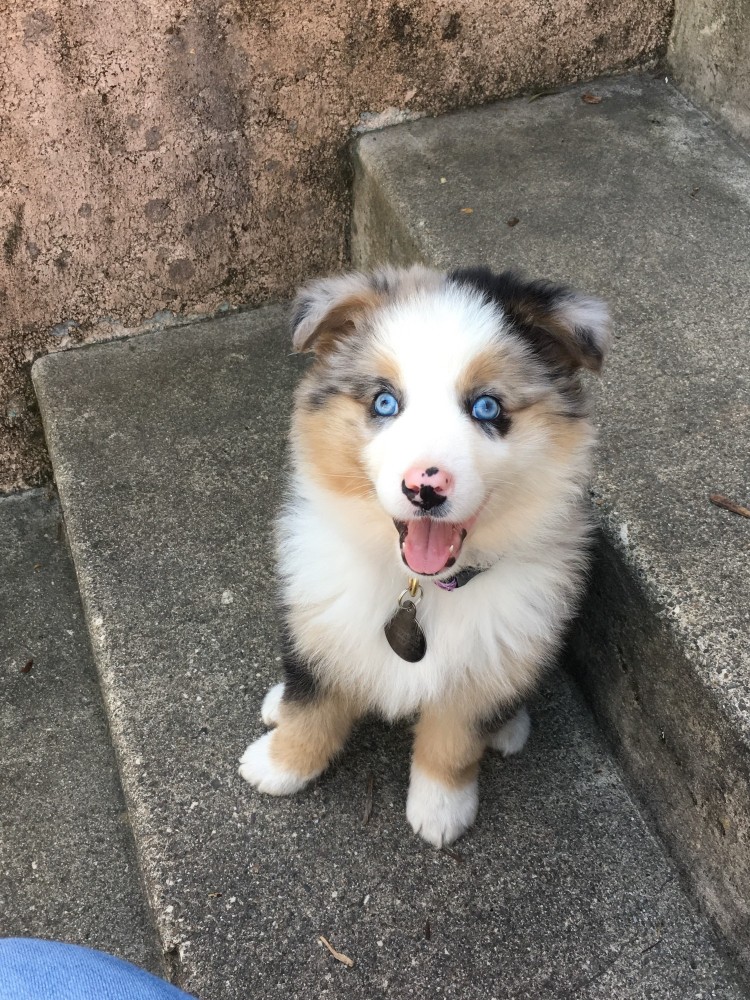 I really really can't thank you enough for such a fantastic puppy! He's so sweet and so mellow (unless he's in a playful mood) and seriously the smartest pup I've ever met. You and your family did an amazing job with him from the start and my husband and I are beyond thrilled at having him join our household. The cats are doing so well also but I think that's in part because he's such a good dog! Thank you over and over and over again for allowing us to have such a special family member!!
With the best wishes,
Katelyn​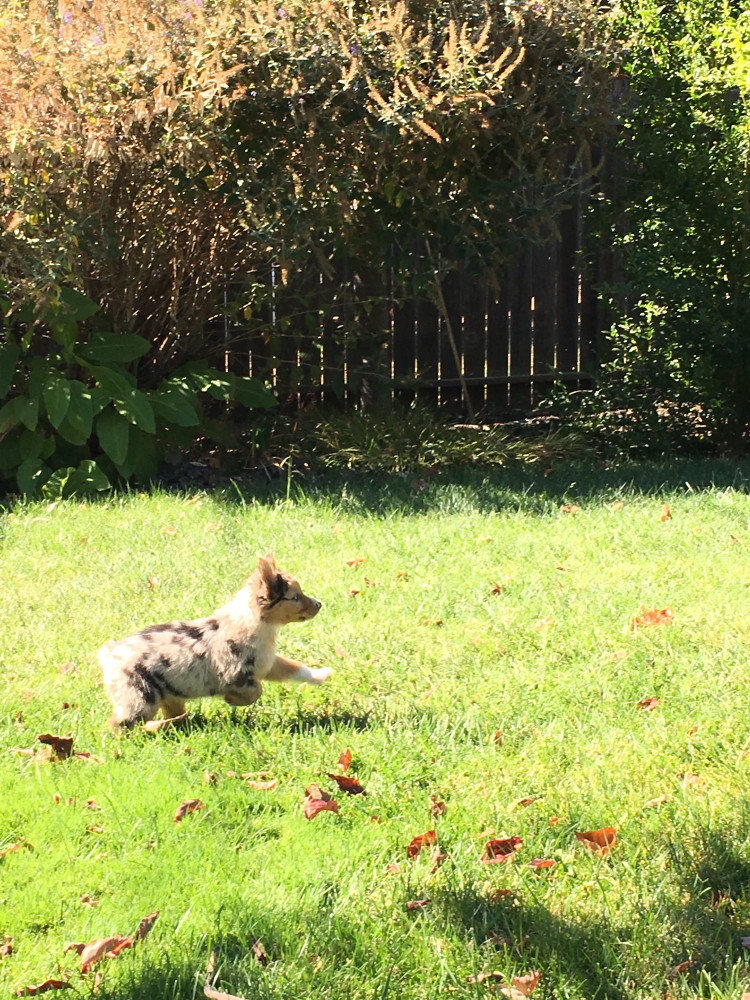 Hi Rebecca!
Kevin and I wanted to let you know that our little red-tri (Kiva) has brought so much joy to our lives! Attached are some images that we wanted to share with you and your family.
​
We are so happy that we found Tried and True Aussies. We have had a number of people stop us on the street asking where we got her. My mom the other day actually ran into another red-tri that came from you guys. She was about 2 and looked exactly like Kiva!
Thank you again! We couldn't be more thrilled to have this little fuzz ball in our lives!
All the best,
Courtney