UPP'S Sierra Nevada Sunset "Scarlett"
Scarlett is a fun and active girl. She plays hard, but she is the most gentle and loving mother.
She plays with her puppies and will stay with them as long as we will let her. ❤️
CEA Carrier
CD1 Clear
DM Clear
HSF4 Clear
PRCD Clear
CMR1 Clear
NCL Clear
MDR1 Clear
AKC Registered
DSP Blue Bunny "Bella"
Bella is a happy and confident girl. She loves people and playing with the other dogs. She is a lovely blue merle and she has a stocky build. She is a great mom and produces openly friendly pups.
DM(SOD1) Clear
HSF4 Clear
PRCD Clear
MDR1 Carrier
NCL Clear
CEA Carrier
AKC Registered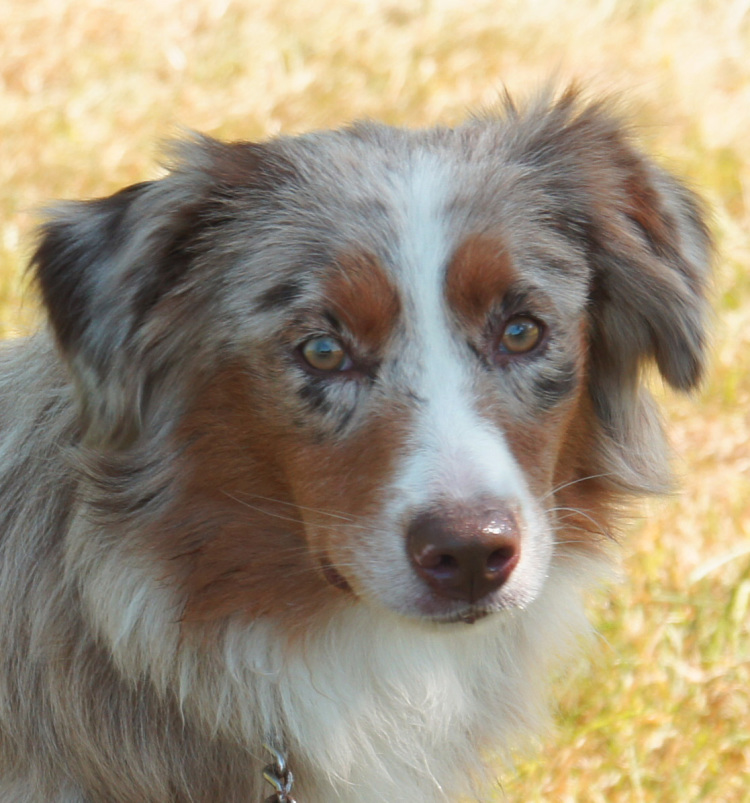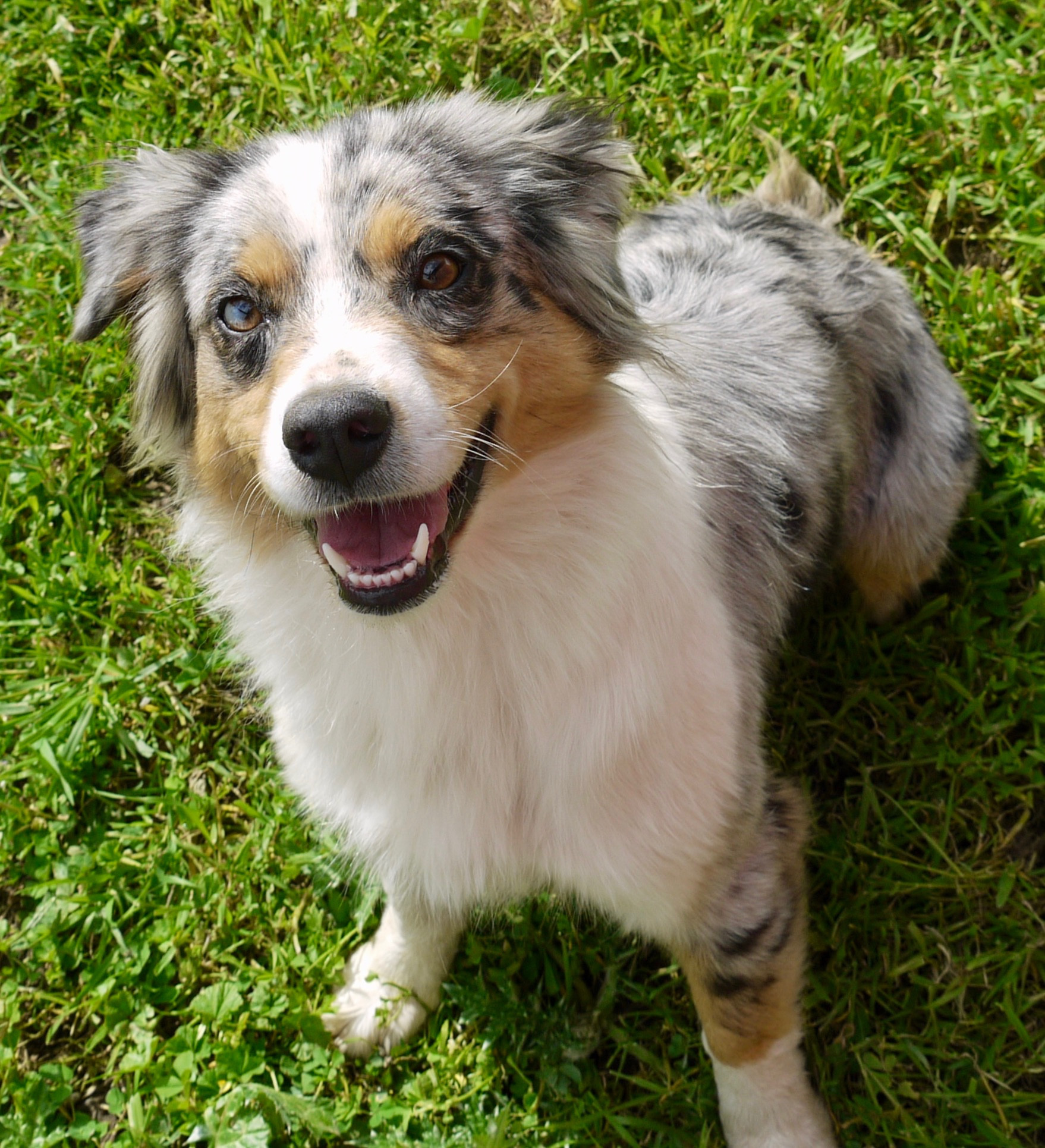 Ausfam "Brick" El Estoncito
Brick is our new blue merle male. He is such a gentleman and has stolen our hearts. He is very mellow and tender, but he can also get out and play with the best of them. We are enjoying having him here and he seems happy as well. We look forward to what will come from him! 🐾
HSF4 Clear MDR1 Clear
PRCD Clear CEA(NHEJ1) Clear
AMN Clear CMR1 Clear
DM (SOD1) Clear NCL Clear
CD1 (CNGB3) Clear HUU (SLC2A9) Clear


AKC Registered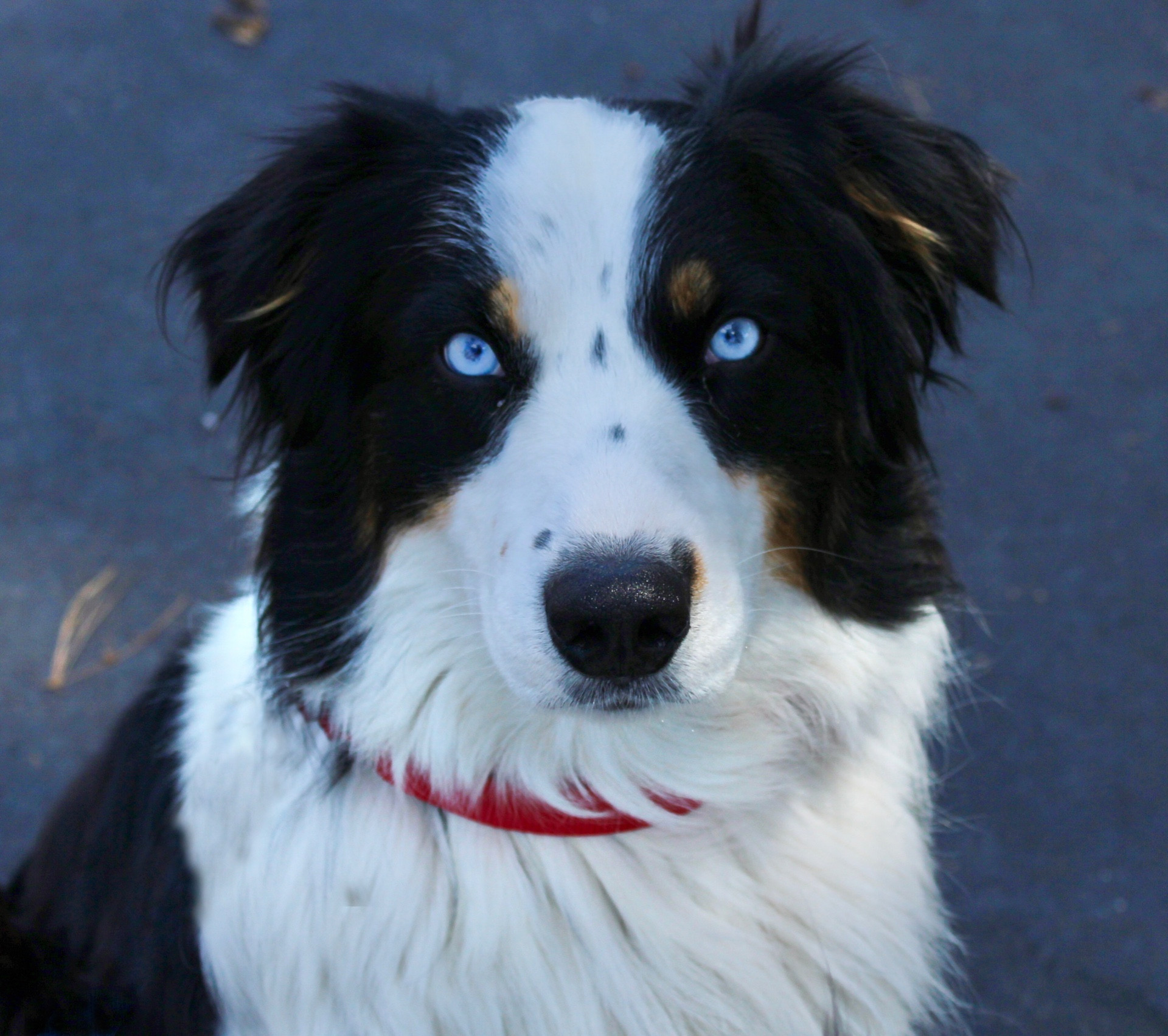 TNT Scout it Out
We have enjoyed raising Scout from a puppy. He is a sweet, playful boy and is all grown up now. Scout is Olivia's dog and she has done a good job training him. Scout shares Olivia's room and they have had many adventures together.
HSF4 Clear
MDR1 Clear
PRCD Clear
CEA (NHEJ1) Clear
DM (SOD1) Clear
NCL Clear
AKC Registered
Australian Shepherds
We love Australian Shepherds and have enjoyed raising them for the past 13 years. Here are some things to know about Aussies as you are considering this breed. Aussies are active, good-natured, loving, affectionate, intelligent, and protective. Because they are an intelligent breed, training is very important. While they are an active breed, they are also a breed that loves to be with their people. They will be most well adjusted if they have a combination of activity and time with their people!
BET on Me Perazzi
Perazzi is a gentle girl that has been a great addition to our farm. She is a quiet and friendly girl who loves people. We are enjoying this sweet girl!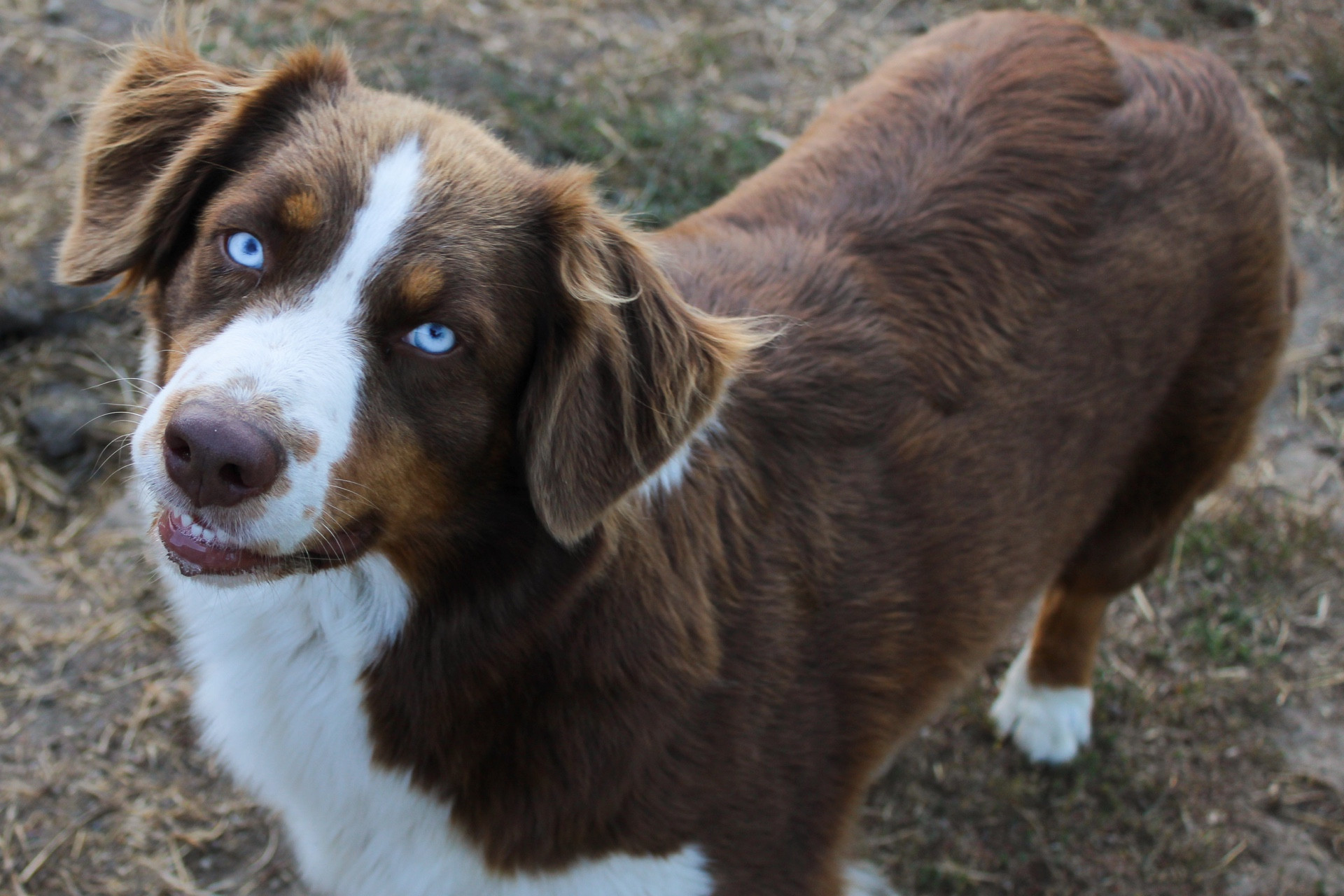 Homeplace Bubbly Bluebelle of TNT

Introducing our bouncy girl, Bluebell. She loves to have fun and to play. She has a little bit of a zany personality, but she is a happy girl.
AKC Registered
Clear Panel for Australian Shepherds
Introducing Clear Blue Sky "Skylar"
We kept Skylar back from our girl Sophie who retired last year. She is carrying on the line from our beloved Shelby. Sky is a fun and enthusiastic girl. She is growing up and we have enjoyed raising her from a puppy. She loves playing with the other dogs and keeping them all on their toes.🎉
NHEJ1 Normal
SOD1 Normal
HSF4 Normal
SLC2A9 Normal
AMN Normal
CUBN Normal
MDR1 Carrier
BEST1 Normal
PRCD Normal