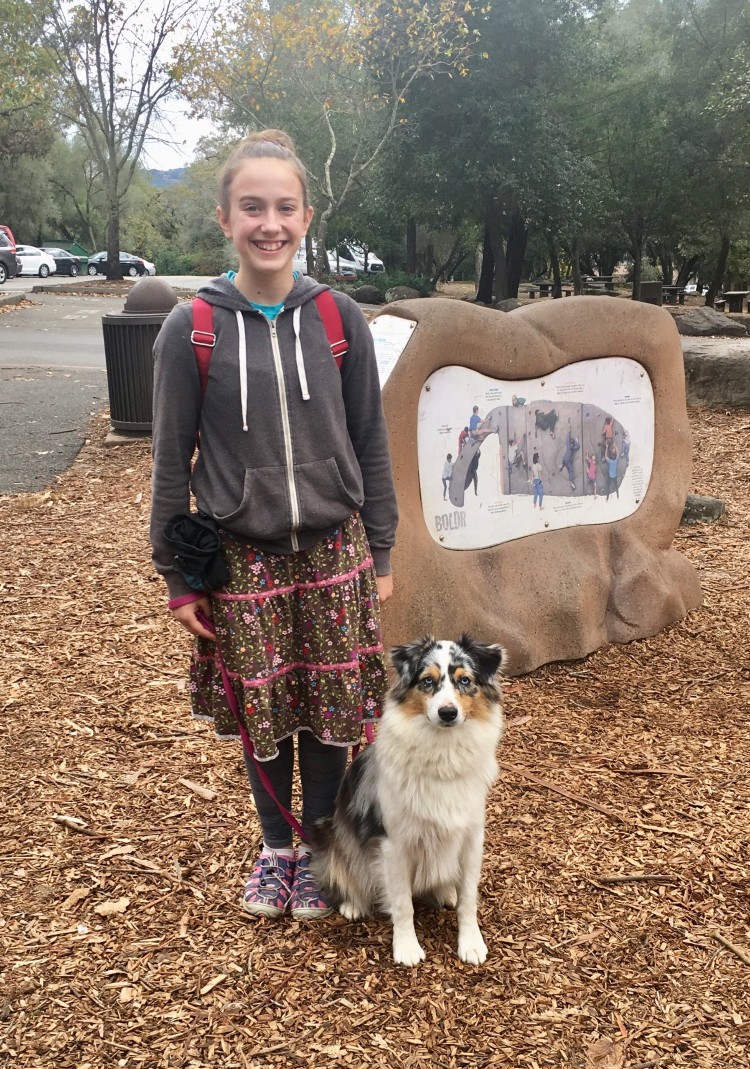 Grooming one of our doodle clients!
Kenzi​e
All grooming includes a Brush and Bath Mist
​​Puppy Grooming (includes toenails) - $20
Medium dog groom - $25
Large dog groom - $30
Add toenails and herbal ear cleanse - $10
Add Footpad and rear trim - $10​​
Add a bath:
Puppy - $10
Dogs - $15
Puppy Haircut (curly hair) - ​$30
​
Medium dog Haircut (curly hair) - $40
​
Large dog Haircut (curly hair) - $50​​​
​​​​​​
​​​​​To schedule a grooming email:
​
gabrieleli@sonic.net​
We are always enjoy learning new skills and furthering our education.
While we have always done a certain amount of grooming to our Aussies, we found that Poodles and Aussiedoodles need a different kind of grooming. So we rolled up our sleeves and did a few online training sessions. Then we got lots of practice on both our Standard Poodle and our Aussiedoodle. Our son, Gabriel and his sister, Olivia​ have taken on this new challenge.
Besides the online training, they now have been using the All Breed Dog Grooming Guide by Sam Kohl and recommended by the AKC. ​
Now that they have been refining their skills on our own dogs, Aussies, Poodles and Doodles, they are ready to offer their services to you. Happy to just groom your Aussie or go all the way and give your doodle a cut!
Prices and services offered below. ​​