Upcoming Aussiedoodle Litters
Puppy Training!
Hi I'm Natalie, and I have fallen in love with all of our puppies here! I am now offering to train your puppy for a week for $125. This will be the last week that the puppies are here (7-8weeks) and includes crate training and basic commands (like sit and down). I keep a crate beside my bed and teach them to sleep through the night. I try to make the experience positive for them and we have loads of fun together while training. If you are interested, please let me know at least a week in advance(by 6 weeks puppy age), so I can start training.
cotaticowgirl@sonic.net
Our Doodle, Hazel, as a puppy!
We hope to breed a litter of F1b Aussiedoodles in August. We will be breeding our blue merle Aussiedoodle, Hazel with Tintin, our standard Poodle.
Please email us below if you would like to be notified when we have a confirmed breeding.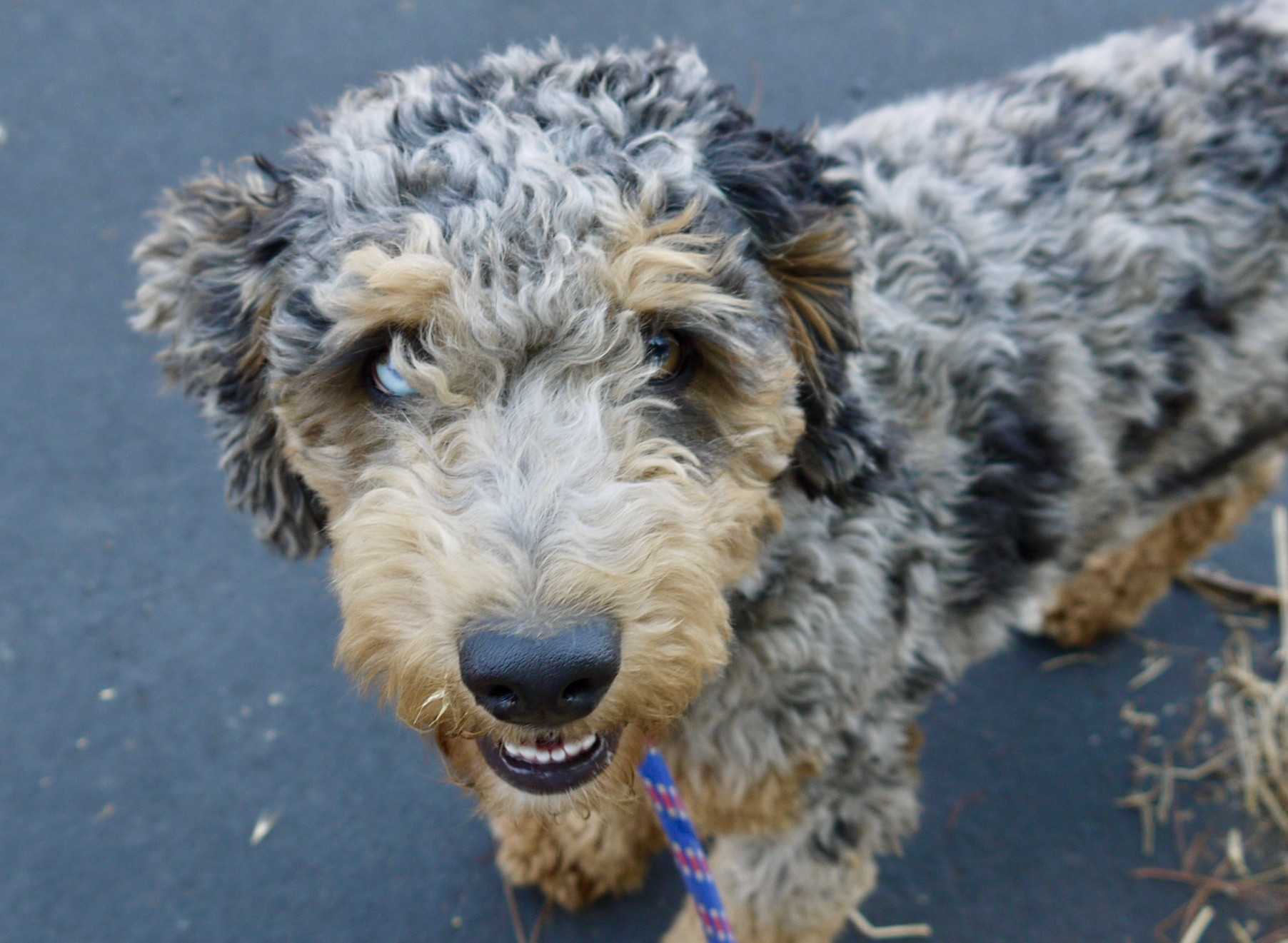 Upcoming Aussiedoodle Litter
Posie and Tintin are expecting an Aussiedoodle litter due around Sept. 5. Posie is a beautiful and sweet red merle who is a little reserved. Tintin is a funny boy and very friendly. These are standard size Aussiedoodles, though Posie is about 35lbs. Tintin is about 53lbs. If you would like info about the litter please fill out our application for Aussiedoodle puppies.