Aussiedoodles and Poodles
Aussiedoodles and Poodles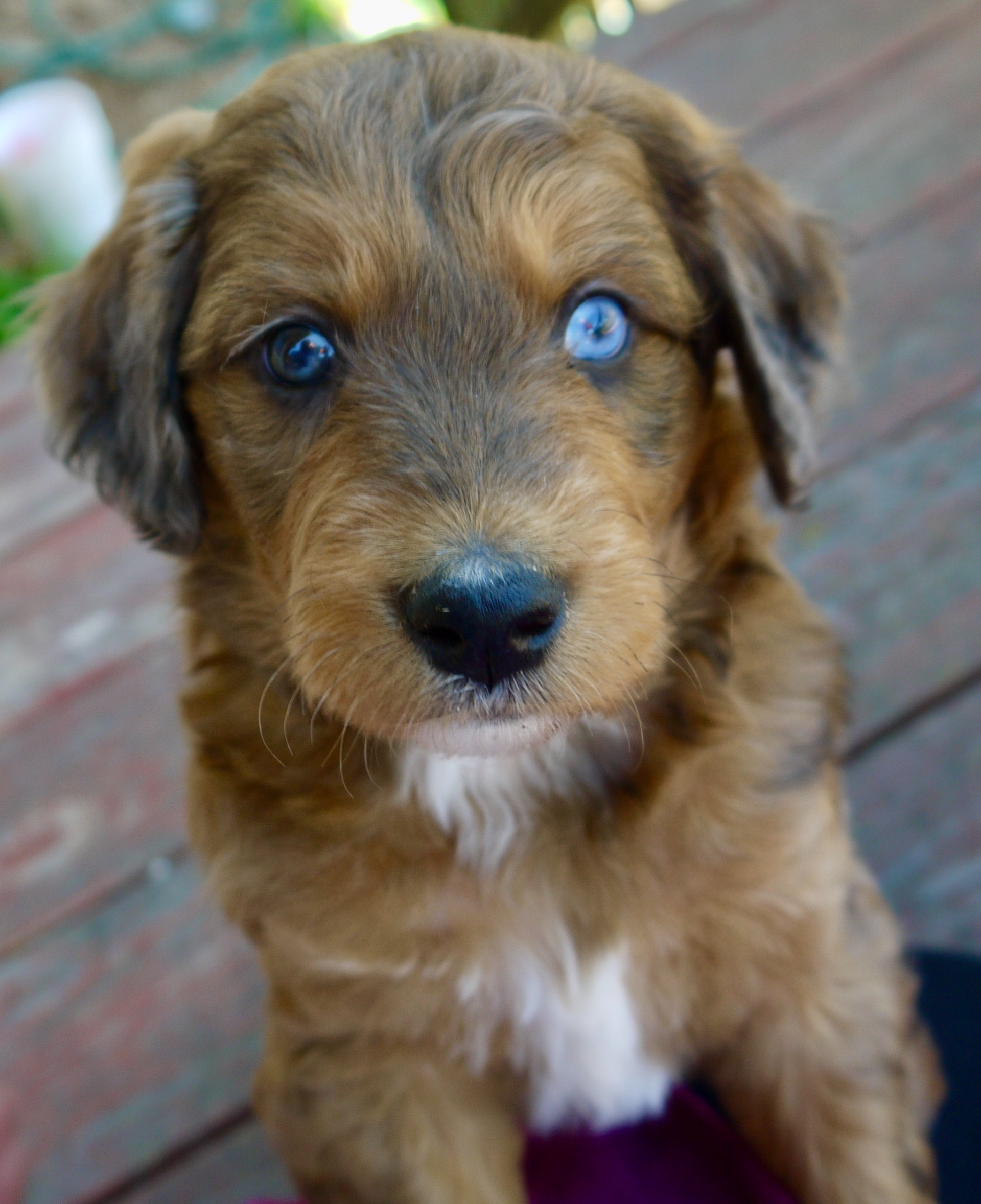 Hazel
Hazel is our F1 Aussiedoodle.
She spends her day with my husband
at his woodshop where she gets
lots of attention. She also enjoys agility with our daughter Pearl.

CEA Clear
CD1 Clear
DM Clear
HSF4 Clear
PRCD Clear
CMR1 Clear
MDR1 Carrier
NCL Clear
VFW Clear
ATF2 Clear
TNT Tintin the Adventurer
We are enjoying Tintin, our Standard Poodle stud. What a gentleman he is and extremely intelligent. We have enjoyed raising him from a puppy and getting to know this breed. He has come into his own and has become our protector around here. Still such a sweetie and love bug, but he also takes charge when necessary. Gabriel has taken him on as companion and they enjoy going on runs together and Tintin enjoys sharing Gabe's room!
He is doing so well and has produced puppies that are beautiful as well as friendly.
Essential Poodle Panel all Clear
DM(SOD1) Clear
ATF2 Clear
PRCD Clear
VWF Clear
MDR1 Clear
HSF4 Clear
AKC Registered
L'il Red Papoose
We are so happy to introduce Papoose or Papy! He is an apricot Moyen sized Poodle at about 37lbs.
He is such a sweet boy who loves everyone. He has the manners of a gentleman and is a real favorite.
Papoose lives in a guardian home with our dear friends just down the way.
He gets lots of love and attention and we get to see him regularly.
SOD Clear
PRCD Clear
HEXB Clear
SLC13A1 Clear
C2orf71 Clear
VWF Clear
MDR1 Clear
HSF4 Clear
AKC Registered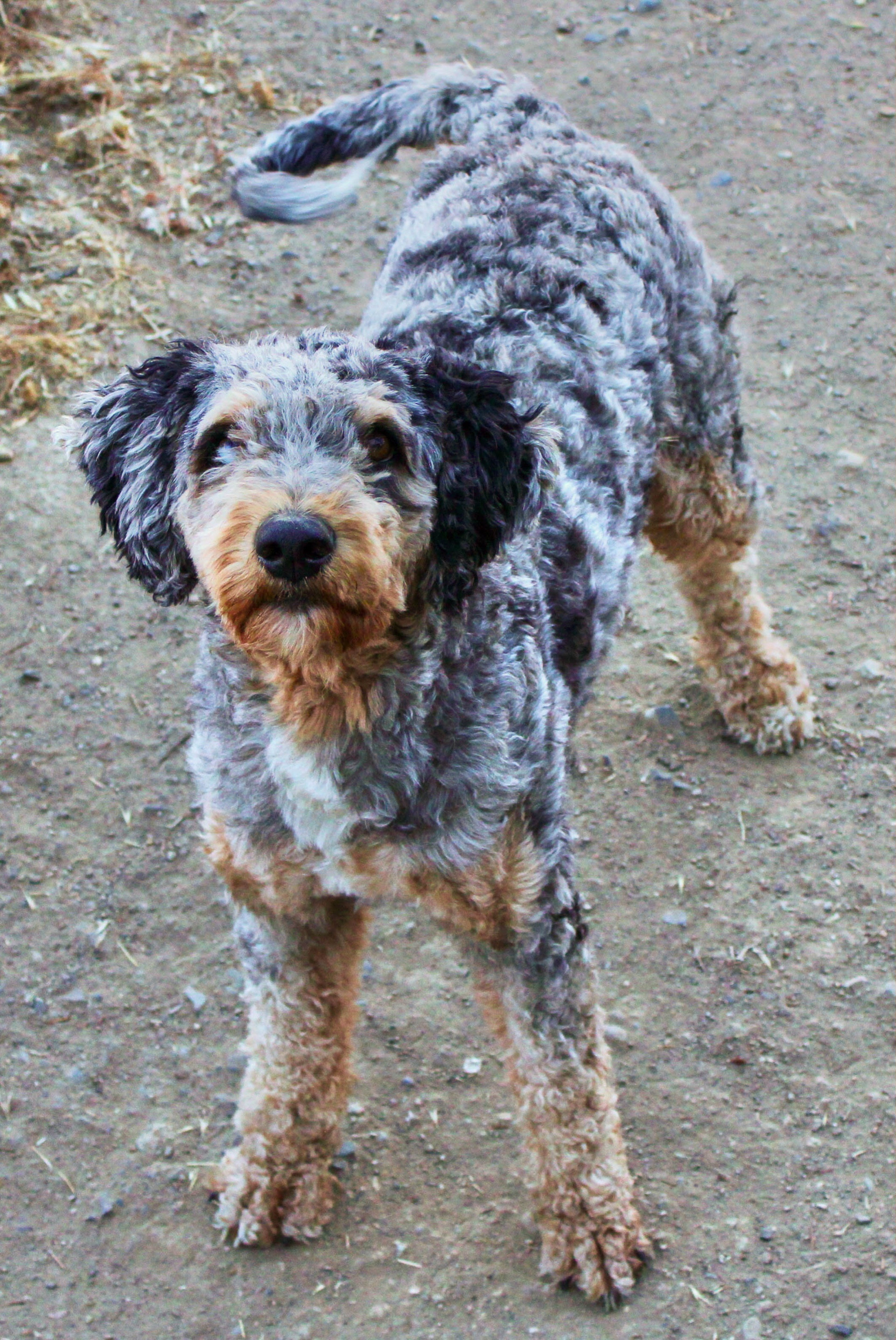 Honey
Honey is a sweet Poodle that loves people! She likes to boss the other dogs around sometimes, but she has a mellow temperament. She is happy and likes to cuddle.
Clear for all diseases on the
expanded Poodle Panel
AKC Registered